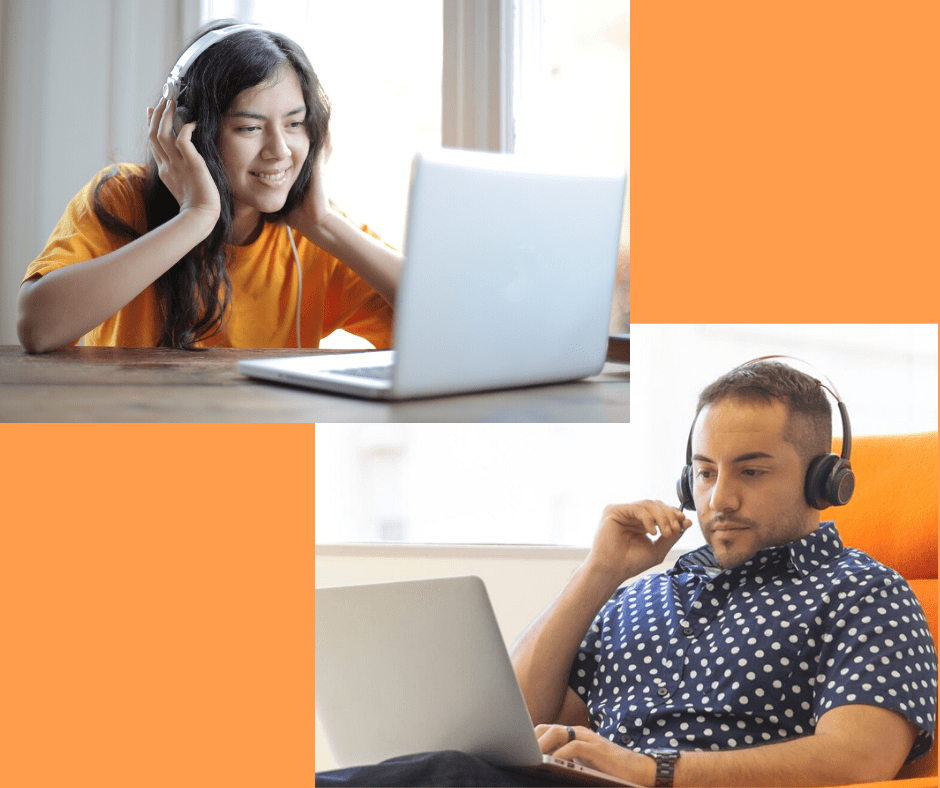 We have been providing online therapy to Minnesota college students for a long time. Recently, with the onset of the COVID-19 pandemic, we have fielded dozens of emails from therapists requesting help with setting up their virtual practices. We have also been contacted by several potential clients wanting to know more about online therapy and if it would be a good option for them.
This guide was written to help you figure out if online therapy would be a good fit for you and for your mental health concern(s).
How Does Online Therapy Work?
Online therapy works in essentially the same way as in-person therapy.
You will need to find a confidential space to sit with your laptop, tablet, or smartphone. We recommend using headphones as they help keep your privacy and are also effective at improving the audio quality of the session. A solid WiFi connection is important.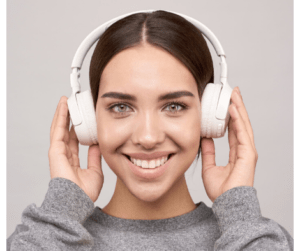 Your therapist will send you a secure link that will take you to a "virtual waiting room". When your therapist is available they will let you enter the video conference session. This will be a secure video-conferencing platform (kind of like Skype, but more secure). You get to meet face-to-face with your therapist. For the most part your interactions with you therapist are very similar to in-person work.
In our practice, the initial appointment is called an 'intake session' and we schedule those for 60-80 minutes. Prior to our initial intake session we send clients some tips on how best to set up your web camera. We also send information on how to keep things secure and confidential when engaging in online therapy.
Some therapists conduct sessions over the telephone. While this allows you to hear each other, we find that adding video is so much better for therapy. So much communication is done through facial expressions, body language, and other visual cues. We conduct sessions via telephone only when it is not possible to connect with video.
Many online therapy companies offer text-based therapy services. For example, you can send an e-mail to your therapist and they will respond within 24 or 48 hours. There are pros and cons to this type of therapy. Some people prefer it to traditional talk therapy because it allows both the therapist and client time to thoughtfully compose messages to each other. Many clients find it easier to disclose information about themselves through writing. However, written mediums can increase misunderstandings, and some people don't like the long delay before hearing back from their therapist. It also strips the conversation of both visual and auditory cues. We currently do not offer any email-based or text-based therapy services here at Northfield Dynamic Therapy, but we can easily refer you to some online therapy providers if this type of therapy interests you.
Is Online Therapy Effective?
For many mental health concerns, online therapy appears to be just as good as meeting with a therapist in person. There is some research demonstrating that certain kinds of talk therapy (e.g. CBT) are just as effective virtually through the phone/video as they are for in-person therapy.
Most of the research on the effectiveness of psychotherapy shows that the relationship between the therapist and client is what accounts for the most impact, and you can definitely developed a strong therapeutic relationship in online therapy. In group therapy this development of positive working relationships (among group members and leaders) is called group cohesion, and it is considered the most important therapeutic factor.
As we previously noted, there are many online therapy services that offer e-mail and texting therapy services. The emerging research indicates that this approach may be beneficial for people and that it can actually help people in different ways than traditional talk therapy approaches.
Here is a recent Psychology Today article that summarizes some of the leading research on the effectiveness online therapy versus in-person therapy.
Who is NOT a Good Fit for Online Therapy?
Online therapy would not be a good choice for clients that do not feel like they could connect well through video conferencing. It is also not a good fit for concerns where a client need a more "hand-on" approach. For example, some clients need exposure activities to work through anxiety concerns (e.g. flying, going on elevators, agoraphobia). Online therapy is also probably not appropriate for people with suicidal risk because the therapist is limited in being able to appropriate address their concerns during times of crisis (e.g. help them to a hospital).
Of course, in this current time of physical distancing during the COVID-19 pandemic your only option for therapy might be online. In light of this, most online therapists are more open to accepting clients that otherwise might not be a good fit for online work.
Pros and Cons of Online Therapy
Here are a few of the pros and cons of online therapy:
Pros
Accessible during school breaks or study abroad trips (so long as we can comply with all laws and professional ethical standards)
Accessible for those that can't get to a therapy office, or live far away.
Anonymity (no waiting rooms with peers)
Online communication is very comfortable for many people
Cons
Some people prefer in-person communication for therapy
Might not be appropriate for certain clinical concerns (e.g. suicidal risk, agoraphobia).
Occasional hassles of poor connection or technical difficulties
Insurance might not cover online therapy (although that is changing and most insurance companies reimbursement for teletherapy).
How Do I Find an Online Therapist?
Well, currently most ALL therapists have moved to online therapy during the pandemic. So finding an online therapist is probably easier now than ever.
Typically you would look for a therapist that is geographically close to you. You might conduct a Google search with the words "counseling near me", or "anxiety therapist in Northfield, Minnesota". Depending on your location, you might have a lot of options or very few. If you live in a metro area you probably have access to plenty of therapists, but you might need to face traffic/commute time. In a rural area you might only have a few options within driving distance. There are some counties in Minnesota with almost no mental health clinicians.
One of the nice things about online therapy is that you can find a great therapist anywhere within your state. We are licensed in Minnesota and so we can do therapy with anyone living in the state of Minnesota. No need to drive to us (or find parking, or even change out of your pajamas). Your options increase dramatically if you expand your search to any licensed clinicians within your state.
Probably the best tool for finding a therapist is the Psychology Today website. They have a directory of therapists and you can narrow your search by checking a list of your preferences (health insurance accepted, specialties, experience with LGBTQIA+ clients, or language). Each therapist has a profile with information about how they do therapy. Most have a link to their website. You can research any potential therapists and start reaching out to them to schedule a free consultation or an initial session.
We wish you the best of luck in your search for an online therapist! Please don't hesitate to reach out to us here at Northfield Dynamic Therapy with any questions you might have! We provide free 15-minute consultations to talk through your concerns and help determine if we are a good fit.
Please CONTACT US if you'd like a free 15-minute consultation to explore your next steps in securing online therapy.